Save the Date – October 5-6, 2017
Back by popular demand | ITS Rocky Mountain – CO/WY ITE 2017 Joint Meeting is Oct. 5th-6th, 2017.
CO/WY ITE and ITS Rocky Mountain Joint Meeting will highlight ITS projects in the Rocky Mountain Region and have ITS vendors displaying products used specifically within the region, all in the same memorable location as last year, Lamar Street Center (Arvada, CO). Expect a training class and CDOT TMC tour on Friday, October 6th.
Build on Your Career
Join us for our chapter meetings, fulfill your PDH Credits, and stay connected with your colleagues.
Join ITS Rocky Mountain
Be the first to learn about regional ITS news!  Discounts to conferences for Members.  Multiple ways to showcase your company to your specific audience!
Spotlight Project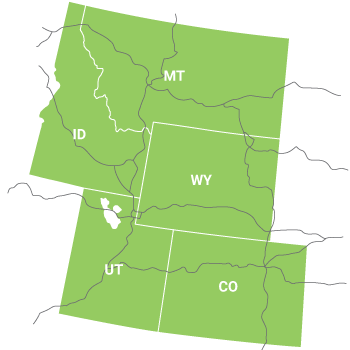 Comprised of Colorado, Idaho, Montana, Utah and Wyoming, the ITS Rocky Mountain Chapter covers approximately 511,260 square miles and is the largest chapter in geographical terms.
As you know, this region is known for its beauty and space – with all of this space comes many challenges with transportation infrastructure and safety, as well as, funding issues.  Which is why organizations like ITS Rocky Mountain Chapter are so important in connecting these wide spaces!  We have to be creative, innovative, loud, and work together to keep our transportation systems responsive and safe!